Let's be honest, consuming ethically is tough! The information is not accessible, and many of us would find it difficult giving up our favourite brands.
Yet, as the events over 2016 have demonstrated, people feel politically disempowered and governments are becoming undermined by global corporations. As the environment and climate change drops off the political agenda in the new age of Trump, it is now more important than ever for us to influence how we want our favourite companies to act, using our influence as consumers.
(here are some wise words from Stephen Hawking)
What is ethical consumerism?
The consumption of products and services which minimise social and environmental damage.
Choosing to buy from companies who:

do everything they can to

reduce their carbon footprint

and reducing their impact on climate change.

looking after the

human rights

of their workforce. This means no child labour, providing healthy and safe environments for their workforce, and providing them with a living wage.

provide good standards of

animal welfare

and

no animal testing
Sourcing the information
We are lucky today that there are some great organisations doing all the hard work for us. The Ethical Consumer, asktheq and The Good Shopping Guide  are great tools for helping us to make informed choices about where we shop. Another great website is Iywto, which helps you to find green services in your local area.
Here are some easy steps to get you started on your ethical journey:
Step 1: 'Issues'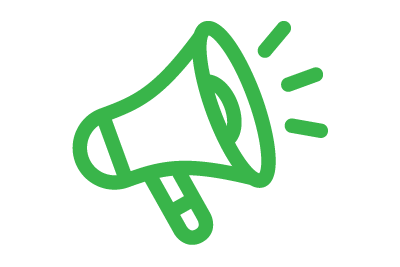 Choose an issue or two which mean the most to you, if that's climate change, farming, the sea, human rights or animal rights, asktheq is a great starting point.
Step 2: 'Footprint'
Check your carbon footprint - what lifestyle choices that you're making are having the largest impact on the environment and how can you adjust them?
Step 3: 'Check up'
Check up on how your favourite brands are performing on the websites above. The Ethical Consumer has league tables which you can view for free. Get angry, they are misbehaving!
Step 4: 'tests and trials'  
Try and test some ethical brands that support the issues you feel passionately about. There is hope!
Step 5: 'Commitments'
Decide on a few brands you're willing to ditch (until they change their ethics) and some new ones you love. The guilt is lifted.
Remember small changes can go a long way,
by supporting brands who are doing a great job we can encourage others to follow in their footsteps. And don't worry, we will help you along the way, finding lots of great ethical alternative products for you to switch to.
Events
SWISH SHOPS
Red Light Campaign, Platform & Sadeh's Swish Shop - 9th April - 1 Joan St, London SE1 8BS, 1 - 5pm
Swish and Style:  

Saturday 11th March – Leytonstone United Free Church 12.30 – 3pm (Waltham Forest)

Sunday 12th March – Marys on Upper St 12.30 – 3pm (Angel, Islington)

Saturday 25th March – The Brewhouse, London Fields 12.30 – 3pm (Hackney)

Sunday 26th March – Jacksons Lane Theatre, Highgate 12.30 – 3pm (Haringey)